Small Moments Monday | Africa
"
You anoint my head with oil;
Surely your goodness and love will follow me 
and I will dwell in the house of the LORD 
   forever."
III and I are reading the bible together…it's been a great experience so far. 
We've been using a chronological bible, which is really giving us a good understanding of the order in which God's story happens.
I suggest all couples do this. Reading God's word together allows you to connect on a deep spiritual level.
It's an opportunity to discern together, praise together, and worship together.
Yesterday, we read the 23rd Psalm. 
Did anyone else memorize David's amazing words in elementary school like we did?
Ms. Carey was my 4th grade Sunday School teacher, and she was diligent in making us memorize scripture.
I didn't appreciate it then. I do now.
It's
The Gospel & Materialism | Part 2.
Those of us who are able to access a computer to read a blog are among the richest in the world. After his sermon he interviews Katie Davis. WOW. She is in her early 20s, lives in Uganda, is fostering/adopting 13 girls, and teaching them what it meas to be Jesus' hands and feet to the world.
You can find her blog,
Kisses from Katie, here. 
And her book,
One statement she says in the interview is "God does not ask that we take care of the less fortunate, widows, and orphans, he demands it." I don't think that we are all called to move to Uganda and adopt 13 little girls, but we are all called to do
SOMETHING. 
We are HIS hands and feet to the world.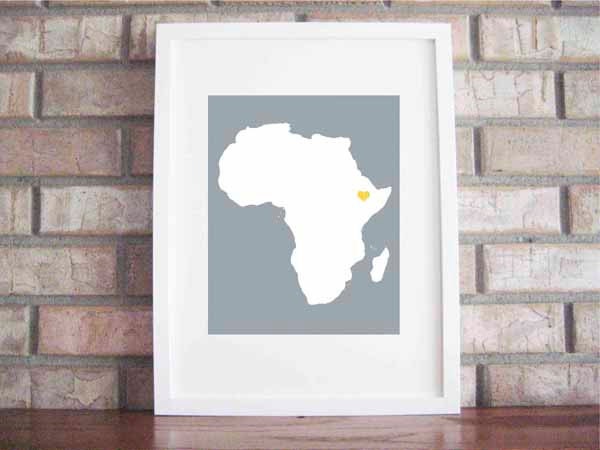 And speaking of Uganda…I wanted to share an AMAZING opportunity that the hubs and I will be partaking in the summer. We are following a desire that has been placed on our hearts. We want to take care of the orphans. Hopefully, even adopt one day. But in the immediate future, we are following God's call to Africa. Uganda to be more specific. In July we will be traveling with three others to Kampala, Uganda for a week to love on God's children there and lift up Jesus. 
 James 1:27 says 
"Religion that God our Father accepts as pure and faultless is this: to look after orphans and widows in their distress and to keep oneself from being polluted by the world." 

Are we ready for this journey? To be honest, I'm not sure, but I'm praying and leaning on this quote:
A Step in the Journey followers can Download Here
 There is no watermark on the downloadable copy.
Thank goodness. 
We are traveling with Sozo Children and cannot wait to see how God uses us to speak to the children. I know he will use the children to speak to us as well. 
A pastor at my church last week said these words.


The voice they hear is HIS,
but the life they see lived is ours.
We don't have to travel half way around the world to live this out in our lives.
We only have to make a decision to live for Jesus, and to let others see God's light living in you. 
That is all for this week's Small Moments Monday.
My small moment spurred lots of thought :o)
If you have a desire to help children around the world who are in need, but don't know where to start…
check out the Compassion tab on my sidebar. They have amazing child sponsorship opportunities.
---
---