Small Moments Monday
Life is flying by! And it's moving too fast if you ask me. I don't want to blink and miss anything, so I've decided to document the small moments in life and share them each Monday. Kind of like a virtual scrapbook you might say. I've been using the Instagram app on my iPhone to capture these moments. Sometimes I wonder how I ever made it through life without my iPhone, It just might be one of the best inventions ever 
(well, besides electricity, running water, and Pinterest) :o)
 I'll be back tomorrow with my newest quilt creation. 
But for today, I'm reminding myself that a part of this blog is about living.
. . . . .
I decided to start Small Moment Mondays, as well as using my planner again.
A donut with sprinkles is the best way to start any day! 
I worked on some projects for a few friends, some of whom are having babies 
and another whose getting married. 
One turned out like this. I'm thinking about selling something similar in my ETSY shop,
 but maybe with bible verses or quotes.
This pallet art was for Megan & her surprise baby shower. Doesn't she have the cutest belly :o)
There is nothing as cute as a boy and his dog.
These curlers have been hiding out under my sink for about a year. Now they are my new best friend.
Banana Pudding. The ultimate southern dessert. And for only $1.00 at Kroger, it hit the spot after a long day.
We took a road trip to Alabama…the clouds are prettier here.
The reason for our trip: to meet this precious little one. Adelyn Joy. She was born two weeks ago to one of my very best friends. She looks just like her daddy.
I hope everyone has a marvelous week! Want to join in the fun? Just leave a link to your Small Moments in the comment section below. If there is enough interest, we'll start a party!!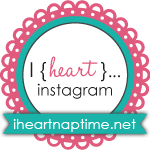 ---
---