Photography Challenge: Week #8
It's never too late to join us! Just check out all the details of the Photography Challenge & 
add your link below for this week's subject!
Thanks so much to ALL of you who have stuck it out to
week 8!!
!

We are almost half way through. I hope you are seeing improvements in your photography since we started. If anything maybe you are being adventurous!!
I went two different directions with my picture…
First, I actually photographed something that was black & white! I figured you CAN'T go wrong with OREOS and milk. It's the perfect nighttime snack!!
Then I actually turned the photo black & white through a little editing…
I'm really digging how it turned out…although it is making me a little hungry!
Do you have a favorite nighttime snack??
A Little Photography Tip:
Hopefully this will help next week with our topic of "A Mess," if you are like me you are going to not want to shed too much LIGHT on that side of your life!! So..
Can't wait to see the outcome with this "HOW TO" guide!! I know I'll be using it :)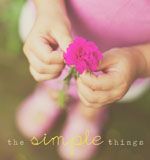 Linking a these EXTRAORDINARY blogs :)
Now, let's see life in black & white…
Linking Directions:
1. Click on Click Here to Enter below.
2. Enter the web address of the particular post your picture is coming from
(or the flicker page of the specific picture).
4. Chose your challenge pic as the photo.
5. Visit some other photographers sharpening their skills, & tell them hello! 
We all need encouragement :)
6. Oh, and I'd love if you'd add the button to your post or blog (or a hyperlink). 
Let others know you are participating :) Maybe they'll come join us!
*Each week the party will run from Thursday morning until the following Wednesday night. 
A new party will be posted each week.
---
---